This song has a really awesome feel-good vibe, must listen k k k !

Also, yesterday the print-shop-aunty closed up half an hour early even though i specifically told her i needed to print shit and i'd be back. Couldn't shoot without the printed materials so i had to postpone and push back my shoot.

....

SCUMSUCKINGBALLLICKINGSLUTFACEDSKANKEDOUTHOBAGROADWHORE!!!!!!!!!!!!!!

Fuck super pissed wanted to like hang a pig's head outside the fucking shop k @#*(!(@*#&!@*# !!!!!! And today i was like UM HELLO WHY YOU CLOSE EARLY and she was all like *sheepish* and *act shy/cute* like "oh miso sorry i was tired ystday ):"

Oh. Okay. That makes it completely fine (:

.... NOT.

GO FUCK YOURSELF TSK.

In other news, juicy juicy berries just for you to see:



Berry red! (Click HERE to see it in it's full glory lol)



Berry juicy lol



Berry hairy ROFL.



BERRY BOUNCY LOL okay i shall stop punning before someone stabs me in the face LOL.
(Click HERE to see it in it's full, naked glory lol)

After my shoot - Ponggol Nasi Lemak, fake glitter, singing candles and (non)edible fake-sugarspun hello kitties made a makeshift belated birthday celebration for our favourite shiny toilet cleaner:



Let us now take a moment to appreciate this amazing gif :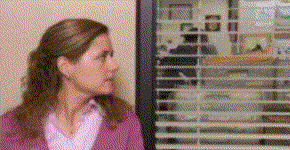 Also, a short video in which we make him believe plastic is edible ROFL ROFL



ROFLROFLROFLROFL x 238429384!

HAPPY BELATED! You'll be glad to know i left my spraymount + tub of glitter at home, else today would have been a lor more .. shiny ROFL.

In other news, NEXT THURDAYS THIS FATTY WILL BE BACK :




I am currently riding the moodswing roller coaster - going from relief to angsty anger to anxiousness to happiness over and over again in a random circuit. Fuck this shit I'm so fucking restless TIME PLEASE PASS FASTER ROAR!

Okay that is all, brain is falling asleep, night ya'll!